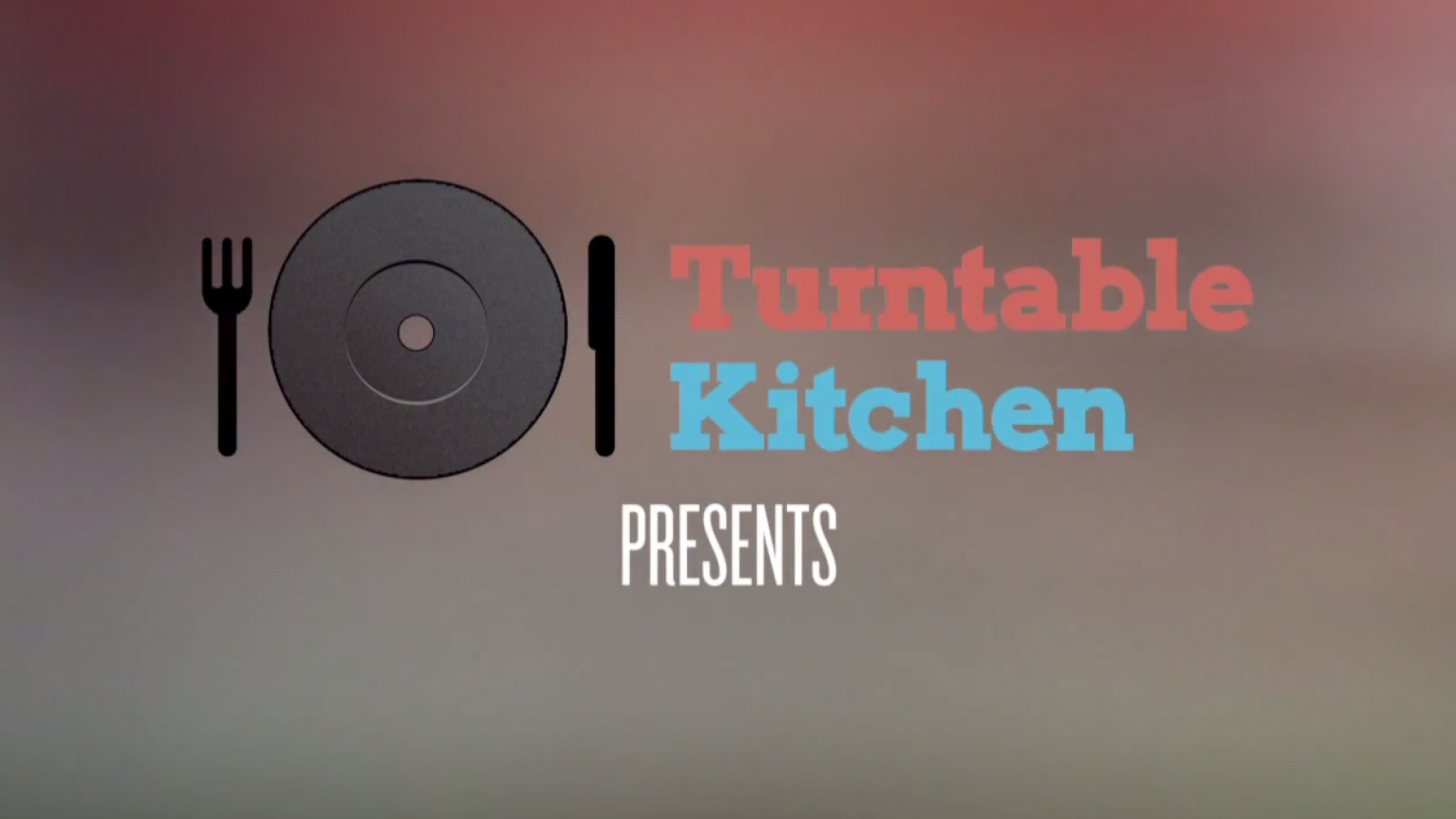 Food & Music
---
Written by Redactie on Friday 6 December 2013
---
In their apartment in San Francisco, music lovers Kasey and Matthew thought of an original way to connect music with food without having to leave your home.
They came up with the idea for a Turntable Kitchen, a site where you'll find a recipe every day, with a choice of music to fit the food. Their goal is to introduce music lovers to food and vice versa.
Kasey comes up with the recipes, while Matthew selects the music, based on the food. If it's a simple recipe, he will add soothing or relaxing music and if it's a complicated recipe he will add a difficult piece of music. When they started this concept they posted complicated recipes from other people, but thought it would be nicer to share their own dishes and recipes. From then on it became The Turntable Pairings Box, a small box with music and recipes they deliver to your home once a month. This box contains a vinyl LP, a digital link, recipes and dried ingredients that enhance the recipes.