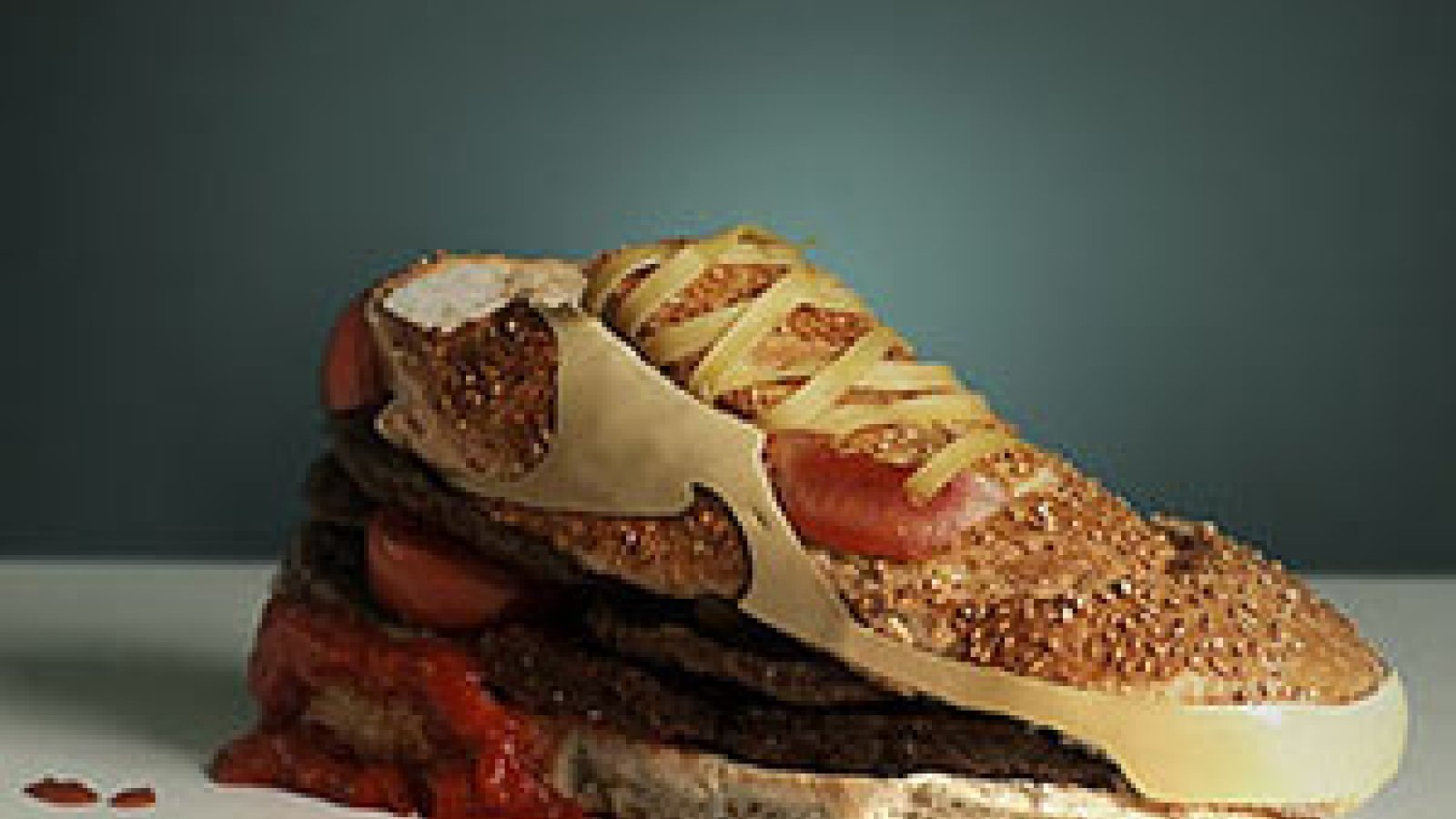 Food & Couture
---
Written by Redactie on Thursday 5 December 2013
---
'Food wear' has become popular. As the saying goes, 'you are what you eat'.
Now, more often than ever, eating habits are used as life style statements. Food confection, shirts, sweaters and even baby clothing with food items or food slogans were already popular, but it has now entered the food couture. Important designers get inspiration from food and show it on the catwalk.
Dolce & Gabbana
In the spring of 2012, food and fashion embraced each other. For the summer collection of 2012, the designers Dolce & Gabbana were inspired by fresh Italian peppers, zucchini, tomatoes and eggplants. On the catwalk the fashion models were wearing earrings in the shape of garlic or pasta and many food items decorated the runway.
Vuitton, Prada & McQueen
Photographer Fulvio Bonovia and stylist Giovanna Battaglia started a collaboration. Together they renewed the most beautiful creations of haute couture, but this time with food. So you can have a walnut dress from Vuitton, a lemon dress from Prada and a salad dress from McQueen. We think this is the perfect combination of food and fashion: beautiful and edible.
Olle Hemmendorff
The Swedish designer Olle Hemmendorff worked together with Nike. His assignment? To design eight different Nike shoes with food in mind. This can really be called a food creation!
Check the Food Inspiration Magazine for more culi crossovers.