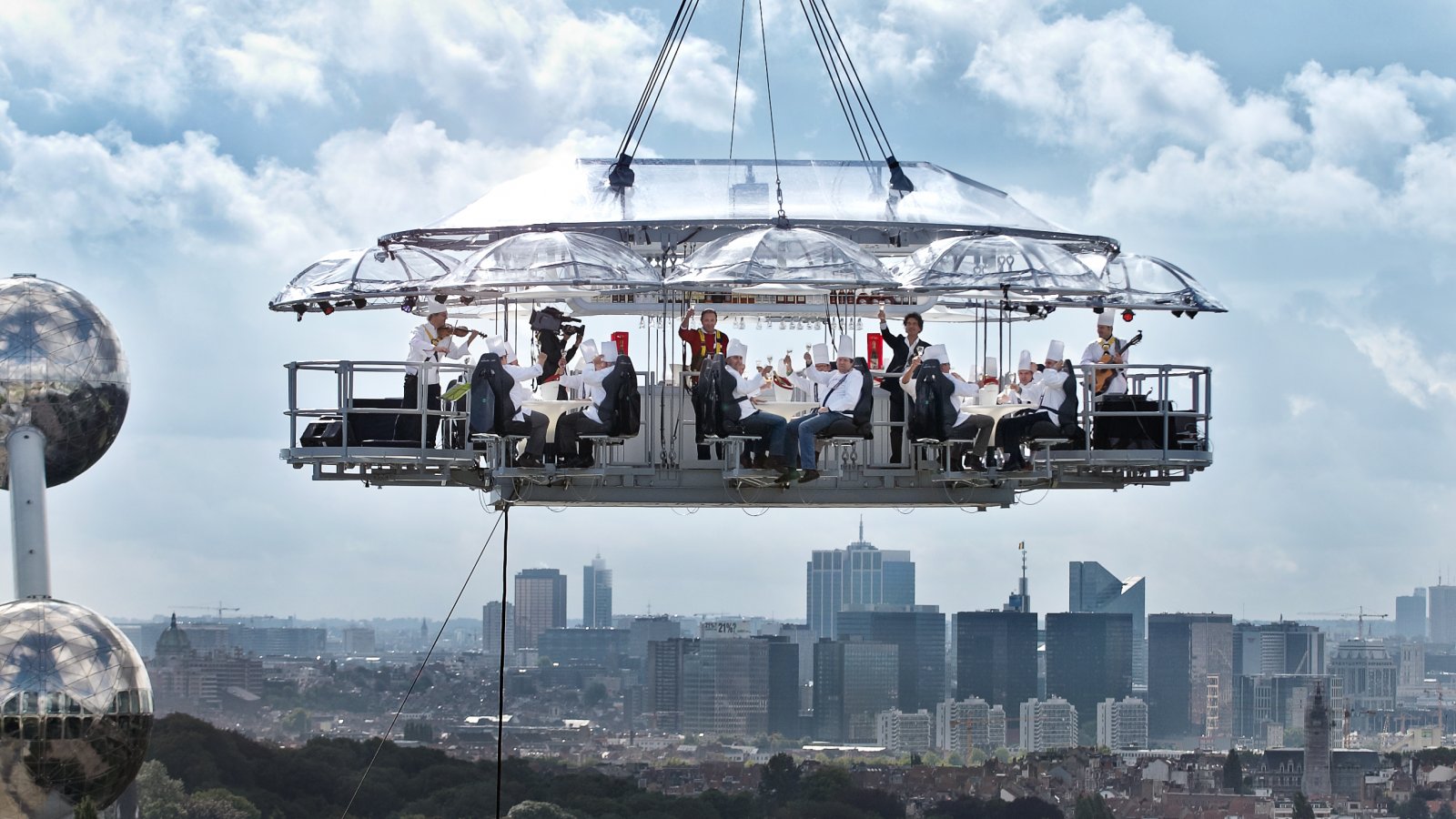 Dinner in the sky
---
Written by Redactie on Thursday 28 November 2013
---
The sky is the limit and that's the idea behind the pop-up concept Dinner in the Sky.
When you are hanging 50 meter (250 ft) above ground, one of the best chefs in Brussels will prepare your meal. While you are dining you'll have a view of many attractions in Brussels, like the Atomium - from Expo 1958. The floating table can seat 22 people.
More about thinking different in the Food Inspiration Magazine.