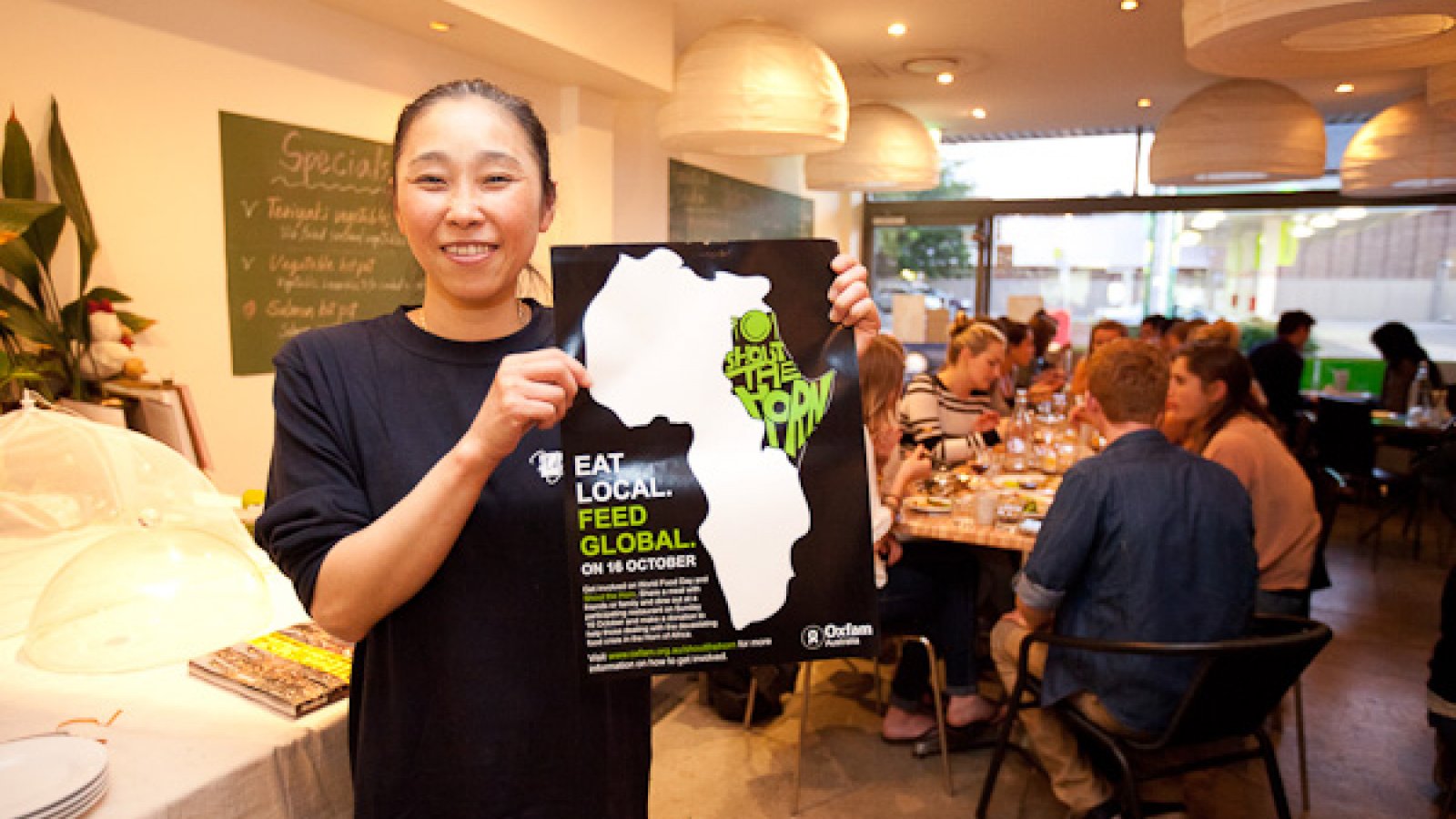 A conscious 'organic' kitchen
---
Written by Redactie on Tuesday 26 November 2013
---
For many years, Restaurant Wafu in Sydney has been a bizarre but good example for other restaurants worldwide.
Chef Yukako offers a conscious 'organic' kitchen cooking without gluten, grains, dairy and eggs; no refined sugar or MSG either. Her kitchen is all about sustainability, healthy cooking, respect for food and logically a no-waste concept as part of her philosophy.
Philosophy
For years Yukako had her own Japanese restaurant, but since she personally experienced that more and more people were developing allergies for processed food, she consciously chose a different direction. Driven by her own passion, she learned about the influence of food on health and welfare, and saw it as her mission to help others. She started the organic restaurant Wafu where she cooked fresh and allergy-free food. The media paid a lot of attention and the business was booming. Unfortunately, people were not really interested in her philosophy but came for her good food, not aware of food waste, which was very frustrating for Yukako. In spite of her vision, she was faced with a lot of food waste en decided to close her restaurant for a month looking for solutions.
Fine
She took a very firm approach. Guests who left food on their plate were asked to pay a fine and also not to come back to the restaurant. But if you ate the full plate you would get a bonus of 30% discount. From then on strict rules were in place - the golden rule - and hard to avoid. She made sure that each guest was aware of her policy before they ordered. It's mentioned on her website but mostly in the restaurant. When you read the menu, it clearly states that you have to eat everything on your plate, including lime pieces, ginger and wasabi. It also says: "Please also note that vegetables and salad on the side are NOT decorations; they are part of the meal too." So you better eat it all!
'Home cook'
After the major earthquake in Japan, chef Yukako was even more aware of her limited time on earth and decided to work harder to passionately help people adopting a healthier life style. She didn't think that her restaurant was giving people enough incentives so she closed her restaurant. You can now hire her as a 'home cook' where she will give advice at your home to improve your life style and eating healthier meals. You can order from the menu on her website. Yukako comes to your house, does the shopping and cooks in your kitchen with your equipment and utensils. She also offers cooking classes in people's homes.