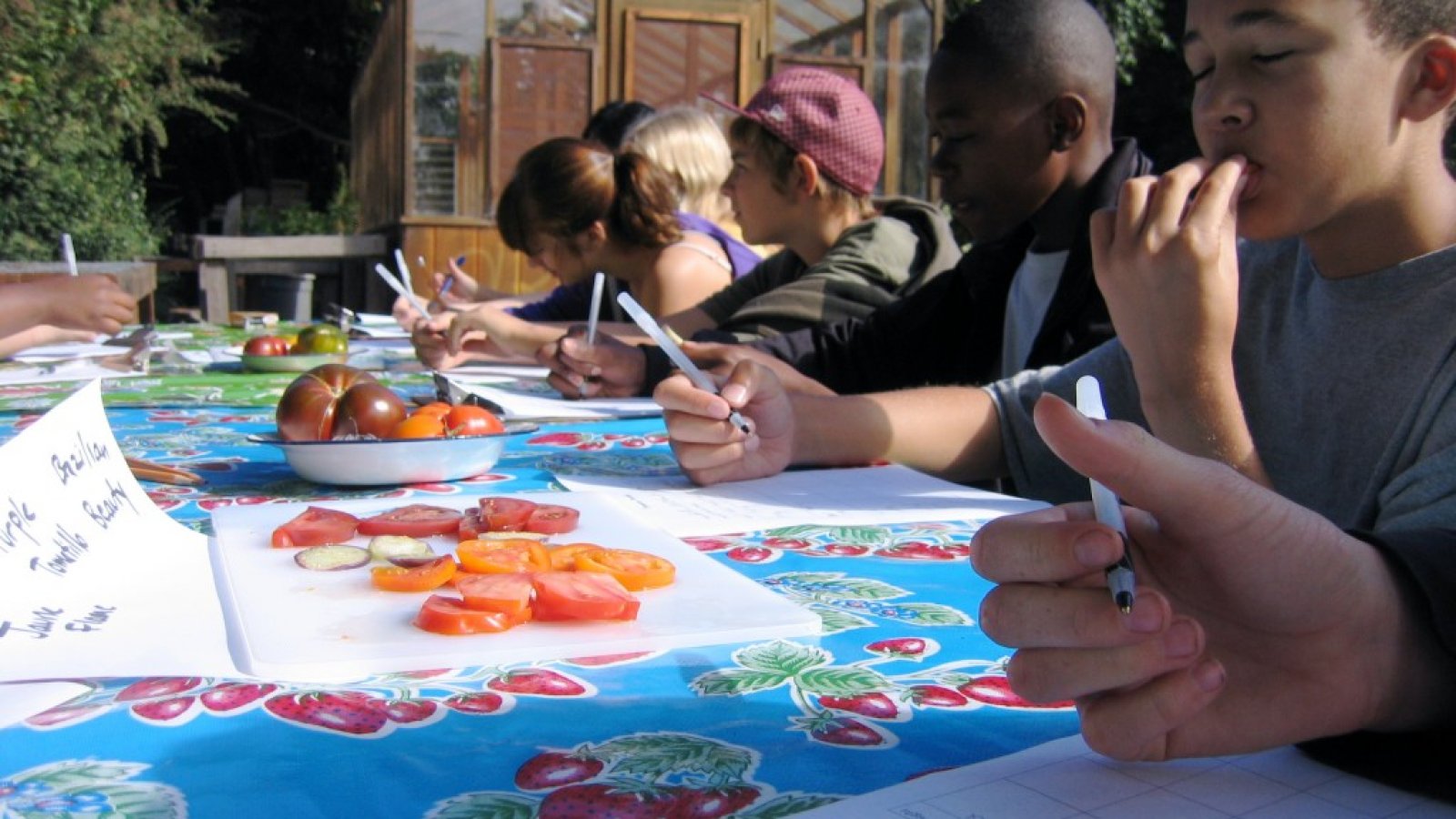 Edible Schoolyard
---
Written by Redactie on Friday 8 November 2013
---
Educational program Edible Schoolyard Berkeley focuses on health, environmental issues and our natural surroundings.
Kids are taught how to wield garden tools in a giant organic garden (4000 m2!), where they're allowed to grow their own vegetables, fruit and herbs. Cooking classes are held in the kitchen - a former classroom - but most importantly, the kids are shown the effect certain foods can have on their bodies at a young age.
Alice Waters conceived of this educational program seventeen years ago. She used to drive past Berkeley's Martin Luther King Jr. Middle School every day, and the school's dilapidated state got her thinking. Today, the same school and the program Waters initiated, tours the entire country and is considered a model for edible education. People at home and abroad are inspired by its success. Read the full article in the Food Inspiration Magazine.