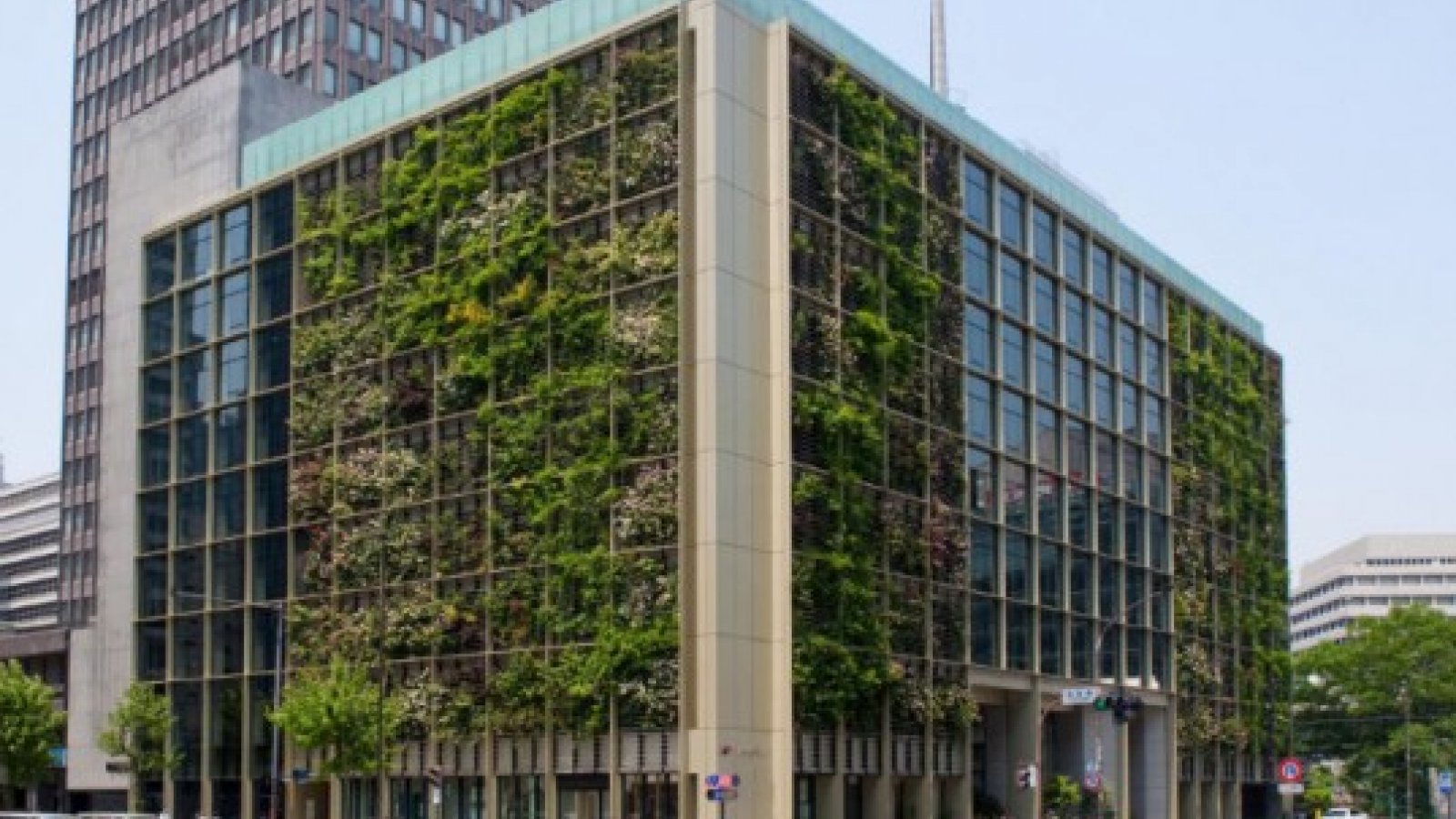 Vertical farming
---
Written by Redactie on Thursday 7 November 2013
---
It has already appeared on the streets of Tokyo: 'vertical farming'. The office of recruitment company Pasona HQ is covered in it.
The firm cultivates vegetables and fruit for their employees on its walls. From broccoli to rice and tomatoes. Not only does it look cool, but the plants' isolating properties saves energy as well.
Jack Ng, entrepreneur and founder of Sky Greens is a regular 'vertical farming' pioneer. He has invented an installation that allows you to grow crops anywhere: A-Go-Gro.
As the global population is steadily growing, an increasing number of people need to be fed. This means more land needs to be cultivated. While such land is absent, we need to start looking into other options. Vertical farming could be a solution. Curious about vertical farming? Read the full article in the Food Inspiration Magazine.