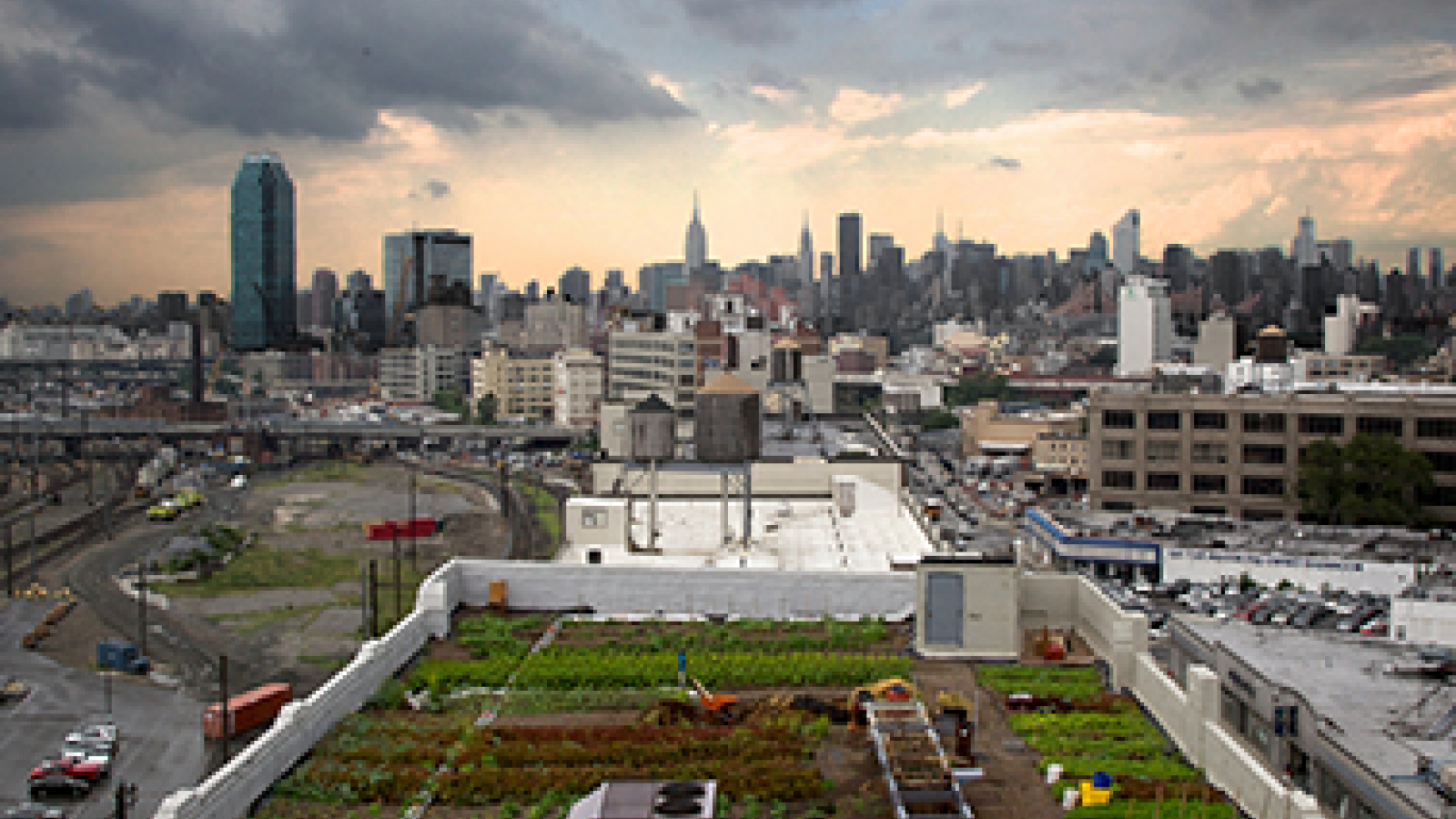 The Brooklyn Grange Farm
---
Written by Redactie on Tuesday 5 November 2013
Urban farming
guerrilla gardening
Brooklyn Grange Farm
---
By making the most of the space New York has to offer, the organization wants to produce tasty and healthy local food for its inhabitants. 'Head farmer' Ben Flanner has only been on the job for three years, but he's already surrounded himself with an impressive network of investors, farmers and partners. Together with his team, he's managed to transform a huge chunck of land over New York into a field garden that's evolved beyond growing greens.
Today, Flanner's noble initiative has grown into a professional organisation, and serious work is being done on top of these buildings: several restaurants are already ordering their produce and they offer romantic rooftop dining in the evenings. You can even get married among the lettuce and tomatoes.
Read the full article in the Food Inspiration Magazine.