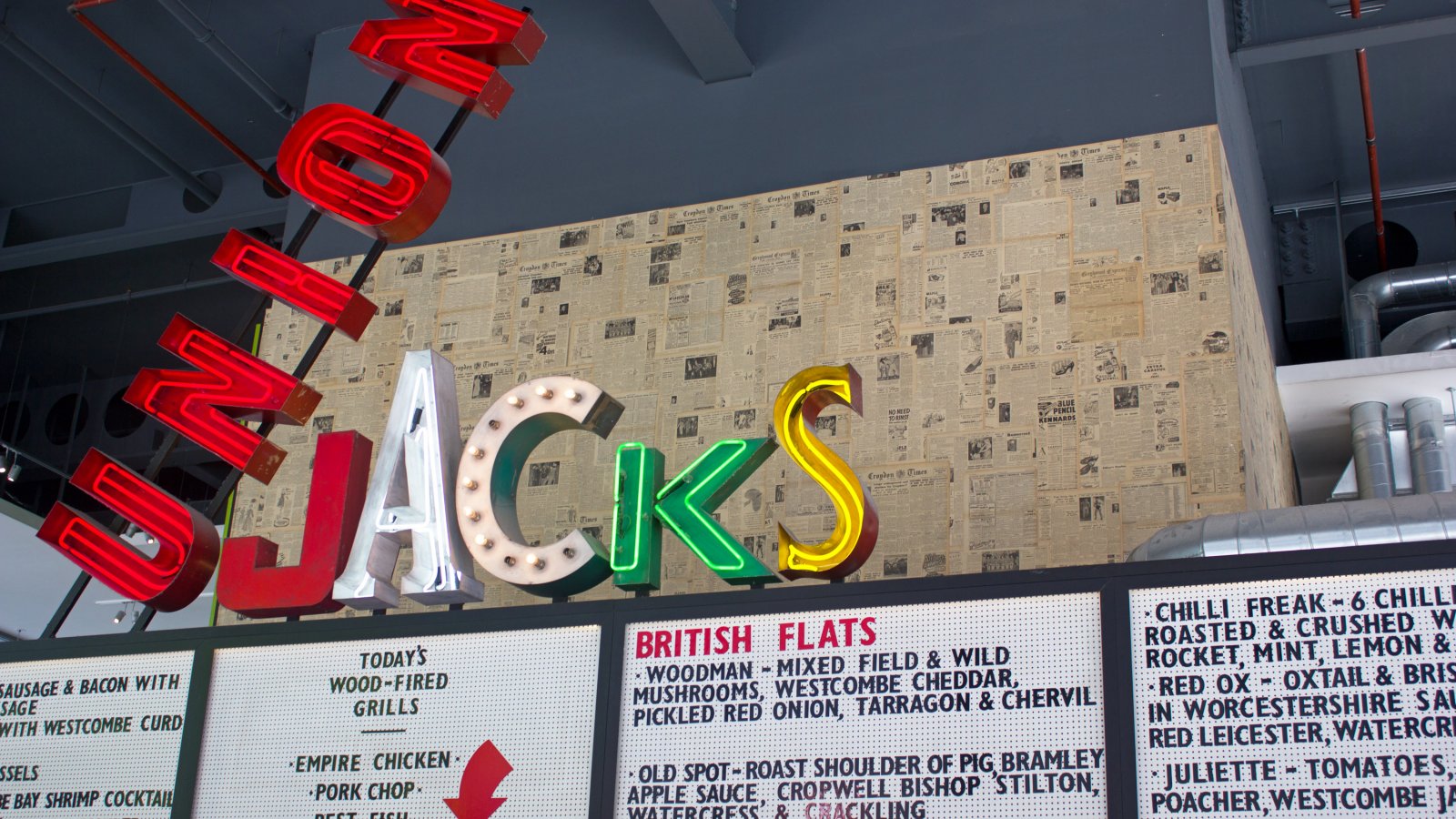 London's hottest concepts: Union Jacks
---
Written by Redactie on Friday 25 October 2013
---
Union Jacks is Jamie Oliver's latest concept.
It started at the end of 2011 and its fourth restaurant will soon open in Covent Garden. People rave about Union Jacks and Jamie is ecstatic about his collaboration with famous pizza chef Chris Bianco. The secret is the slightly 'cheesy' feel of the place, a little tacky but still welcoming. Union Jacks believes that their staff should be happy because that in turn has a positive effect on the overall atmosphere. This is also the reason you will sometimes find waiters in the kitchen or chefs serving food up front: fun and respect for each other are primary. Union Jacks is decorated with light pastel colors and nostalgic details combined with neon signs and a cinema-board menu.
The restaurant has a locally-sourced policy and highlights British produce. The menu offers simple British retro dishes (such as fish fingers and prawn cocktail) and a selection of wood-fired flatbreads: pizzas with British inspired toppings like braised meat, smoked fish and Leicester cheese.
Curious about other hottest concepts in London? Read the Food Inspiration Magazine.