This is how blockchain can influence the world of food as we know it
Four examples of companies that use blockchain technology to create transparency in the food chain

Written by
Lisa Appels
on Saturday 16 July 2022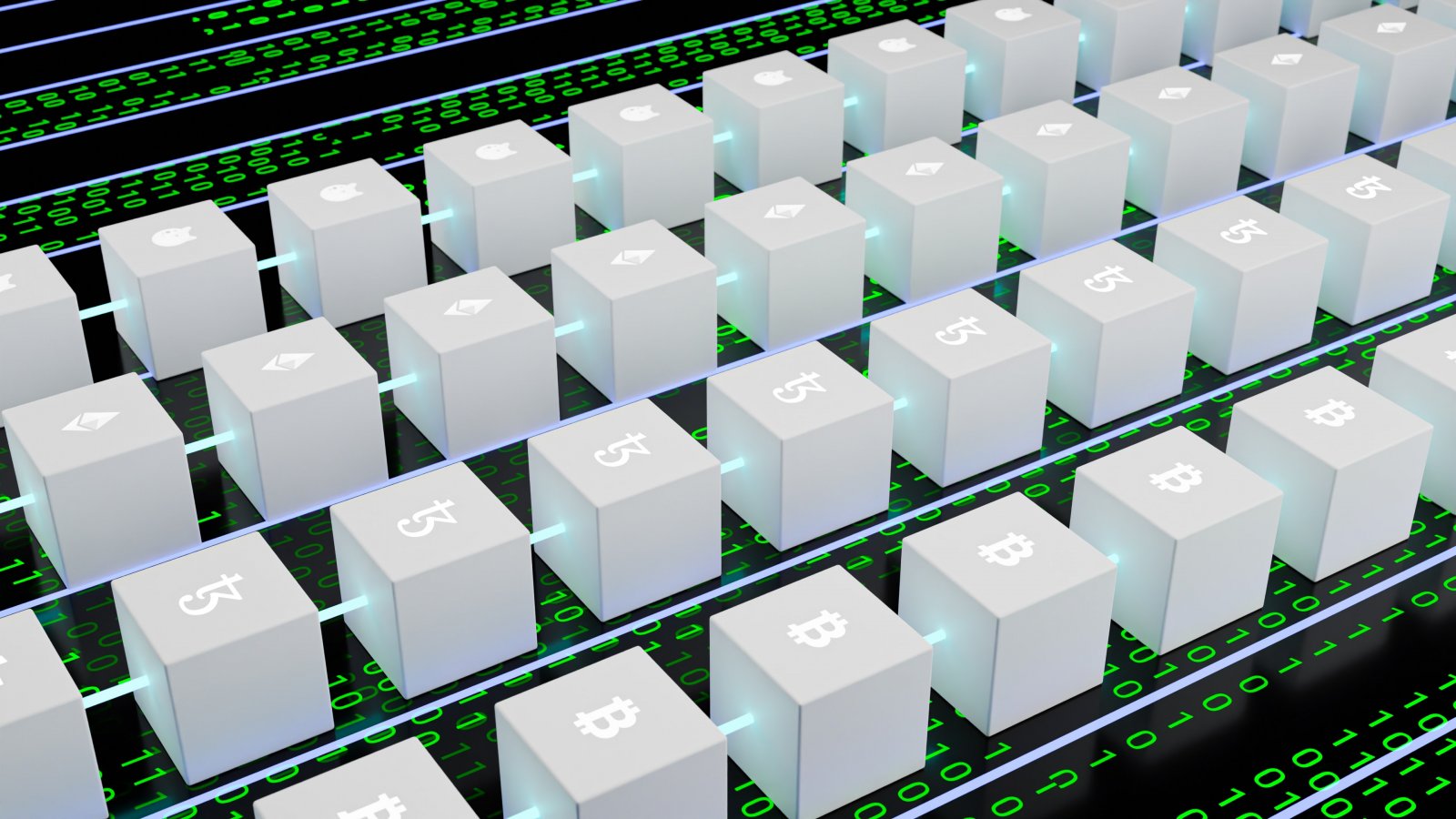 You are what you eat. It's a much heard phrase, but in today's day and age how do you truly know what you're eating, where it came from and whether everyone involved received a fair price? Of course there are labels and certification programs that aim to increase transparency within the food supply chain, but they often focus on the parts and not the whole. To regain consumer trust, and to create a more fair and transparent supply chain, blockchain technology might provide a solution.
Generally speaking, blockchain is known for its financial applications. However, blockchain uses also go far beyond virtual currencies and offer great potential in various sectors including the food industry. In the agricultural world, information and communication technology can be further improved by using blockchain infrastructure to enable new farm systems. Blockchain can also offer additional opportunities for improving transparency by helping track the origin of food and efficiency within supply chains.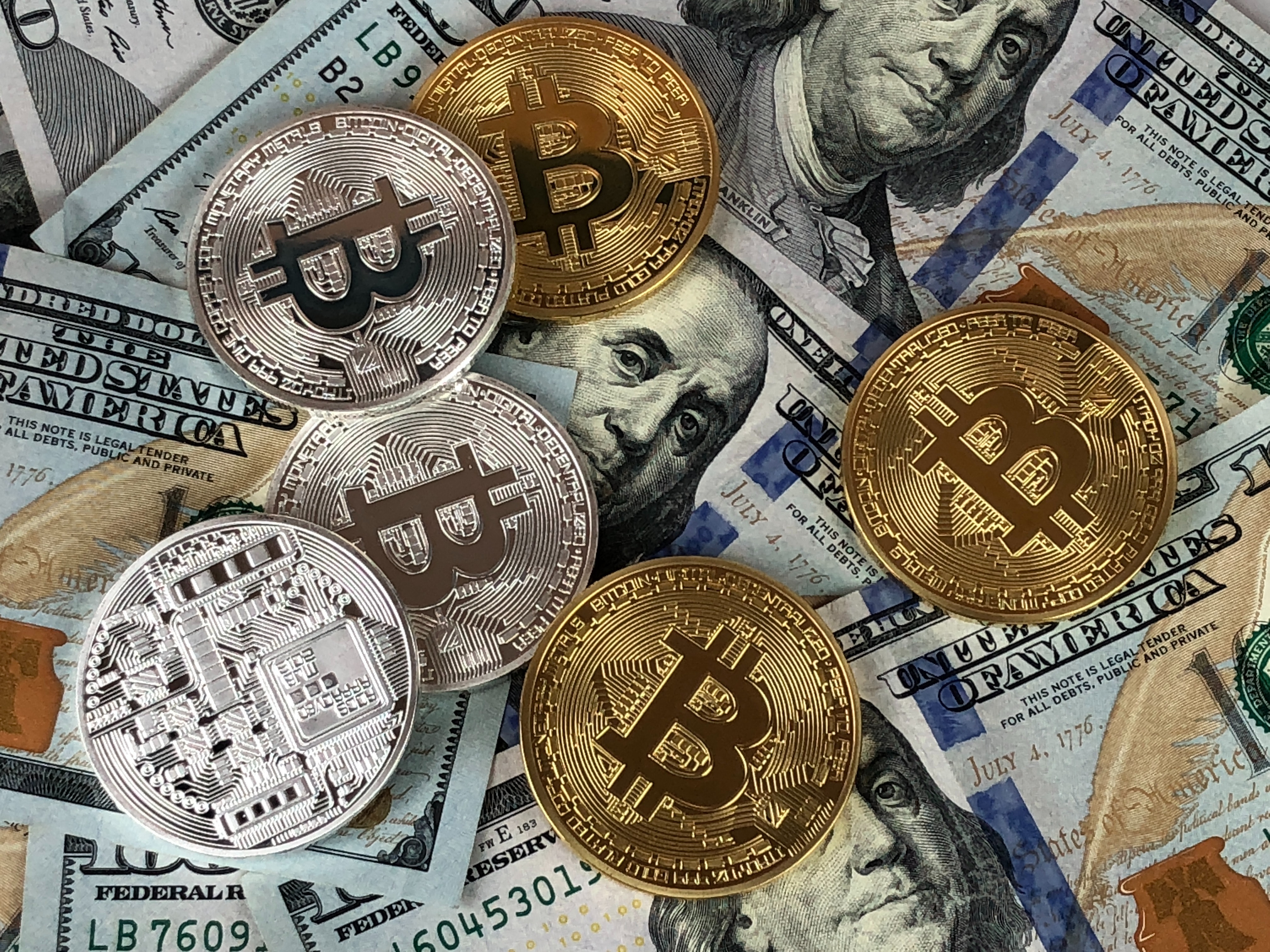 In short - a few definitions to start
Blockchain
A blockchain is a distributed database of records in the form of encrypted information 'blocks', or a public ledger of all transactions or digital events that have been executed and shared among participating parties that can be verified at any time in the future. 
Although the mechanics of blockchain are very complex, the basic idea is simple: blockchain decentralizes the storage of data so that such data can't be owned, controlled or manipulated by a central actor. Blockchain technology offers transparency, relatively low transaction costs and instantaneous applications. 
Bitcoin
Most people associate blockchain with digital money, also known as crypto currency, with the most famous being Bitcoin. A bitcoin is a form of virtual money that represents 'real' value. In fact, it is a sort of computer file stored in a digital wallet app on a smartphone or computer. People can use bitcoins for actual transactions. Every single transaction is recorded in a public ledger called the blockchain.
NFTs
NFT stands for "non-fungible token". The icon presents as a unique artwork or logo, but is digitally created and stored as a unique digital code. Just as a Rembrandt painting can change hands, so can a digital icon.
Because digital data can be easily copied via a computer, the ownership of the unique, original icon with its digital code is established via an agreement in the blockchain environment, just like the currency Bitcoin. NFTs, like Van Goghs, have recently become collectors items and have been sold for millions of dollars, in some cases even tens of millions.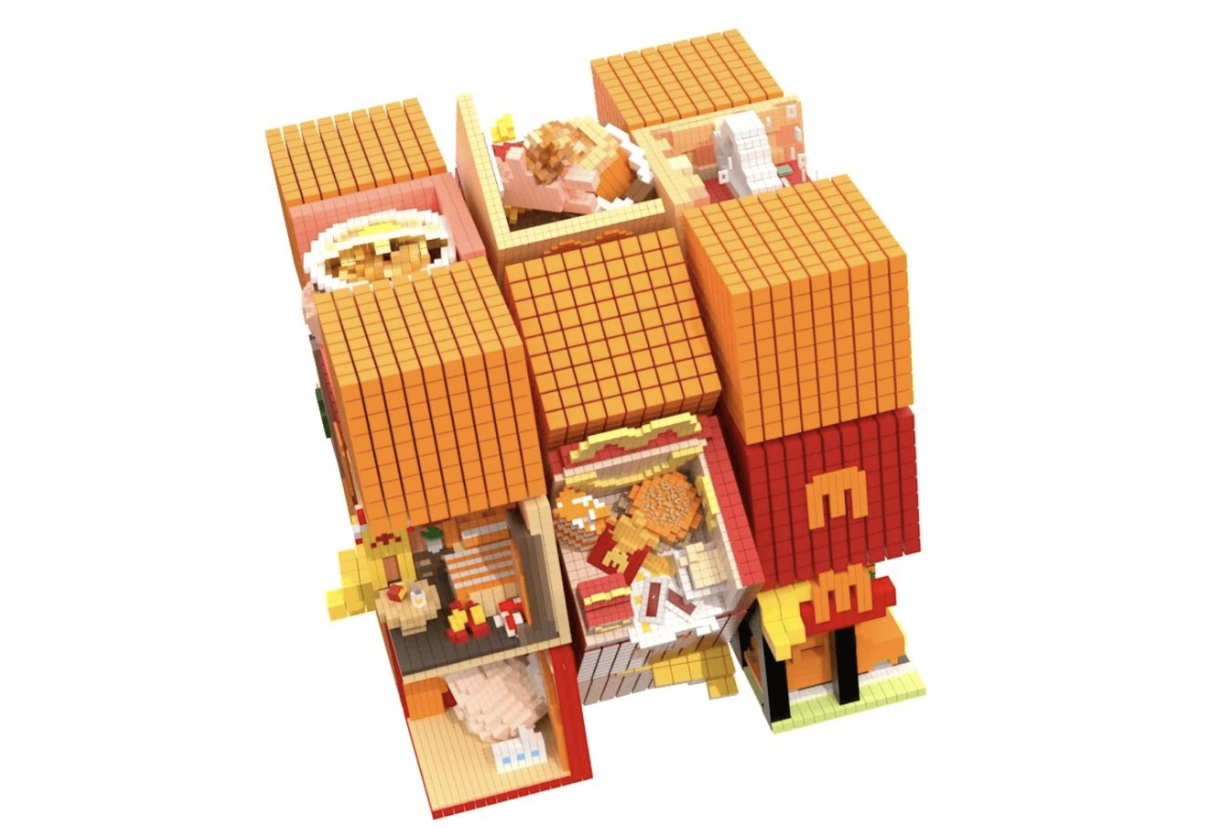 How can blockchain help consumers?
A blockchain empowered food chain would have a high level of transparency, traceability, trust, and lower incidents of fraud. It could also ensure the integrity of information regarding food quality and provenance. For example, consumers, foodservice and food retail could use blockchain technology to check where their food is from, from farm to fork, how and who's been producing it and additional details about the food they're buying and consuming. Products could also be provided with a QR code and then once scanned, could lead to a webpage where a food company includes data and information from the blockchain. 
Blockchain technology also enables systems to be checked for food fraud and product tampering, and can rapidly identify food contamination issues, aiding in rapid product recalls, and improved transit security. For example, Walmart has turned to blockchain technology to identify contaminated products in mere seconds. Their smart tracking program aims to also collect environmental data from end-to-end, across the food supply chain. 
How does blockchain help producers?
Price points at local and national levels, as well as global trade flows are predicted to shift with climate change. Rural resilience will be key to decrease uncertainty and mitigate hunger and climate change. One of the best ways to do so is by enabling farmers with technologies - like blockchain - that connect them with information and institutions that can help to fill the gap in weakened social networks. With access to transparent data, market and financial services, farmers can plant, fertilize, harvest, and sell products more effectively and at a better price.
The ways in which blockchain's transparent information can improve small rural farmers' lives is significant. For example, many farmers in rural areas produce too much food by default, in the event that a portion of the harvest fails. Too much produce means a disbalance on the selling market, which leads to lowering prices. When farmers don't sell all of their produce, unsold surplus is often burnt. 
By using information provided through blockchain, farmers can adjust their strategy and begin growing different crops, thereby improving their trade position. Blockchain applications could also help co-op farmers retain more of their profits by gaining knowledge on sustainable farm practices, enabling them to implement techniques for a more resilient future.
These four companies are already applying blockchain technology to improve transparency
Ricex
Ricex is the first digital platform designed for the buying and selling of rice, the largest agricultural commodity in the world. Today, the traditional rice trade is burdened by delays, high processing costs and fraud. Generally speaking, the most disadvantaged are either the farmer at the beginning of the chain or the buyer at the end of the chain. Inefficient systems hurt everyone, but affect the neediest the most. Worldwide rice feeds more people than any other crop; almost half the world's population eats it every day. Ricex's Rice Exchange platform simplifies the rice trade, lowers transaction costs and back-end operations, and provides transparency. The company aims to streamline the trading process by providing insurance, shipping information, inspections and automated settlement to participants.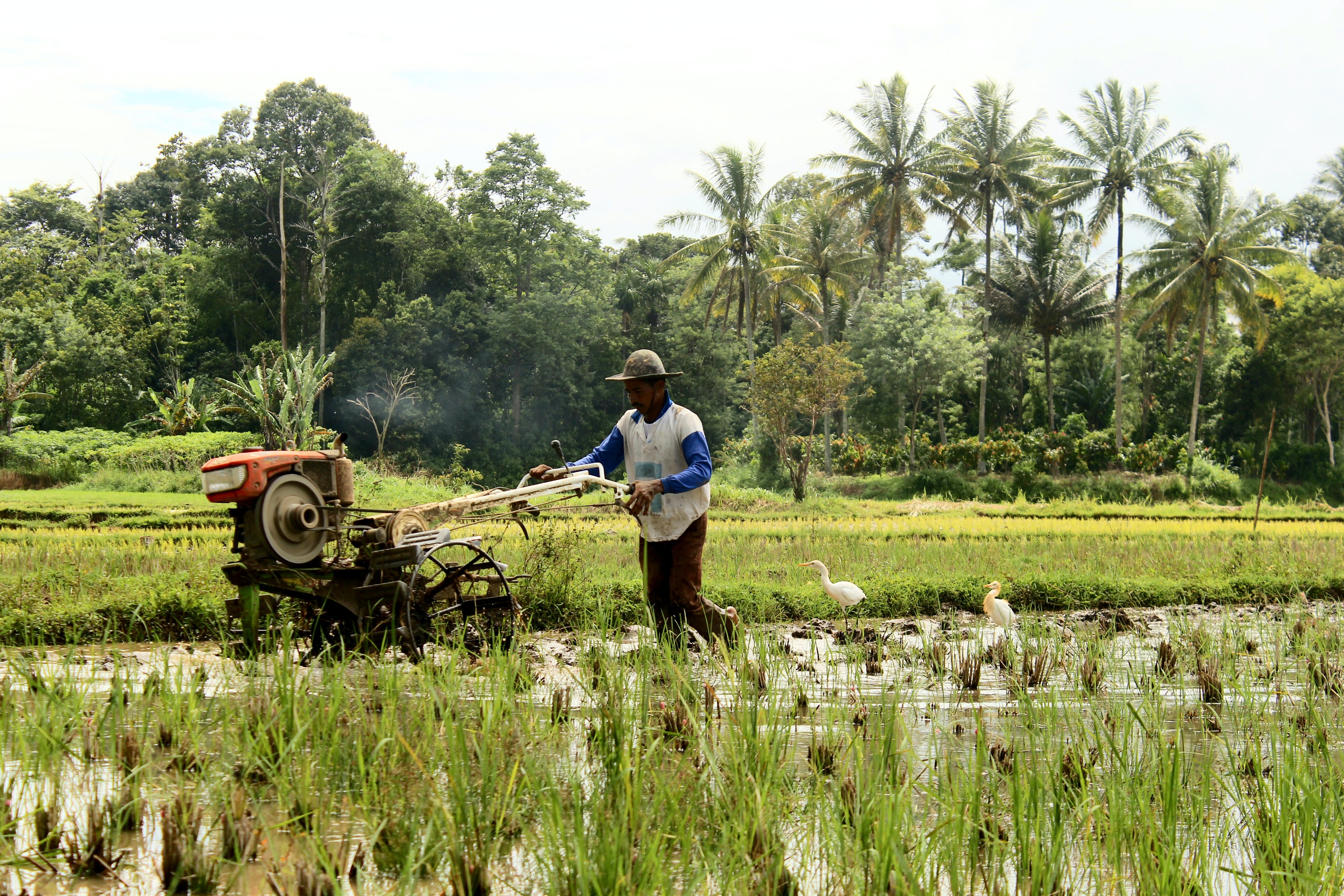 Walmart
Walmart has turned to blockchain technology to identify contaminated products in mere seconds. Its smart tracking program aims to also collect environmental data from end-to-end, across the food supply chain. To start, they experimented with Chinese pork to track movements of it in China to prevent disease outbreaks linked to the food. Then they teamed up with other food giants to further develop their blockchain plans.
Since 2019, Walmart requires all its suppliers of leafy green vegetables to upload their data on a blockchain. Each node in the network is a supplier that handles the product, making the supply chain completely transparent.
Albert Heijn
The Dutch supermarket chain Albert Heijn started their blockchain experiments in 2018. Together with beverage company Refresco, they put orange juice on the blockchain. The objective of the project was to create full transparency for how orange juice moved from Brazilian farms to the consumer's kitchen. 
Customers were able to use a QR code on the packaging to follow the entire route orange juice travels before it reached their shopping cart, beginning with the Rainforest Alliance-certified orange groves of LDC Juice in Brazil, where the fruit is harvested. The data showed, among other things, which quality marks the growers have for food safety and sustainability. The blockchain also contains information about the oranges themselves, such as the picking period and degree of sweetness. Customers can view the details in the chain and even pay a compliment to the growers with a "Like2Farmer" functionality.
However, the project ultimately offered less transparency than it claimed. Research from the Dutch newspaper Trouw revealed that the working conditions at one of the orange farms of Refresco's parent company, Louis Dreyfus, are deplorable. Staff had to sleep in a former chicken coop and worked long hours for low salaries. Unfortunately, this information was not made available to the consumers who scanned the QR code. Since then, Albert Heijn has collaborated with Capgemini to achieve a digital chain that contains a uniform source of truth by utilizing a Proof of Concept method.
Starbucks
Since 2020, Starbucks has also been using blockchain. Together with Microsoft, the coffee chain set up a system that allows consumers to trace the origin of their coffee all the way back to the coffee plantation. This year, Howard Schultz, Starbucks' founder, identified possibilities in NFTs. Schultz mentioned offering Starbucks NFTs to gamers and 3D-consumers (avatars) in the digital world, and is thinking of allowing crypto coins as a means of payment.
Sidnotes and challenges surrounding blockchain in the food supply chain
The Wageningen University - a leading research institute in the agrifood domain - is a frontrunner when it comes to research on the topic of blockchain in food. The university recognizes the potential of blockchain technology as a powerful enabler of transparent and fair food systems, but also recognizes the challenges and potential threats the technology may carry. 
According to their research, applying blockchain technology to the food chain is not about the technology itself. Naturally, the technology has to work, and is only in the starting phase. But the hard part outlines different ways of organizing trust and trust-relations within the chain.
For the development of a blockchain-ready food chain, Wageningen University predicts the following challenges:
The 'first mile' problem: how to digitize physical goods and assets and represent them in blockchain based information systems.
The 'capacity and performance' problem: how much information or data can be stored in a blockchain and how feasible it is to store the information in distributed databases.
The business model and governance challenge: any new information system will change existing business processes and result in different advantages or disadvantages for existing and new players in the ecosystem.
Sources:
Blockchain platform for global rice trade, Supplychainmovement.com

Agriculture on the Blockchain: Sustainable Solutions for Food, Farmers, and Financing, Henry M. Kim, Marek Laskowski 

Use of Blockchain Technology in Agribusiness: Transparency and Monitoring in Agricultural Trade, Semou Faye Papa

Juicy details: Albert Heijn uses blockchain to make orange juice production transparent, press release, Ahold Delhaize 

Albert Heijn schetst een te rooskleurig beeld van de herkomst van sinaasappelen. Nauta, H., Trouw (in Dutch)

Making the food chain blockchain-ready, Wageningen University & Research Center
Food Inspiration magazine
Trending articles