Chicken skin & cocktails

Written by Redactie on Friday 12 January 2018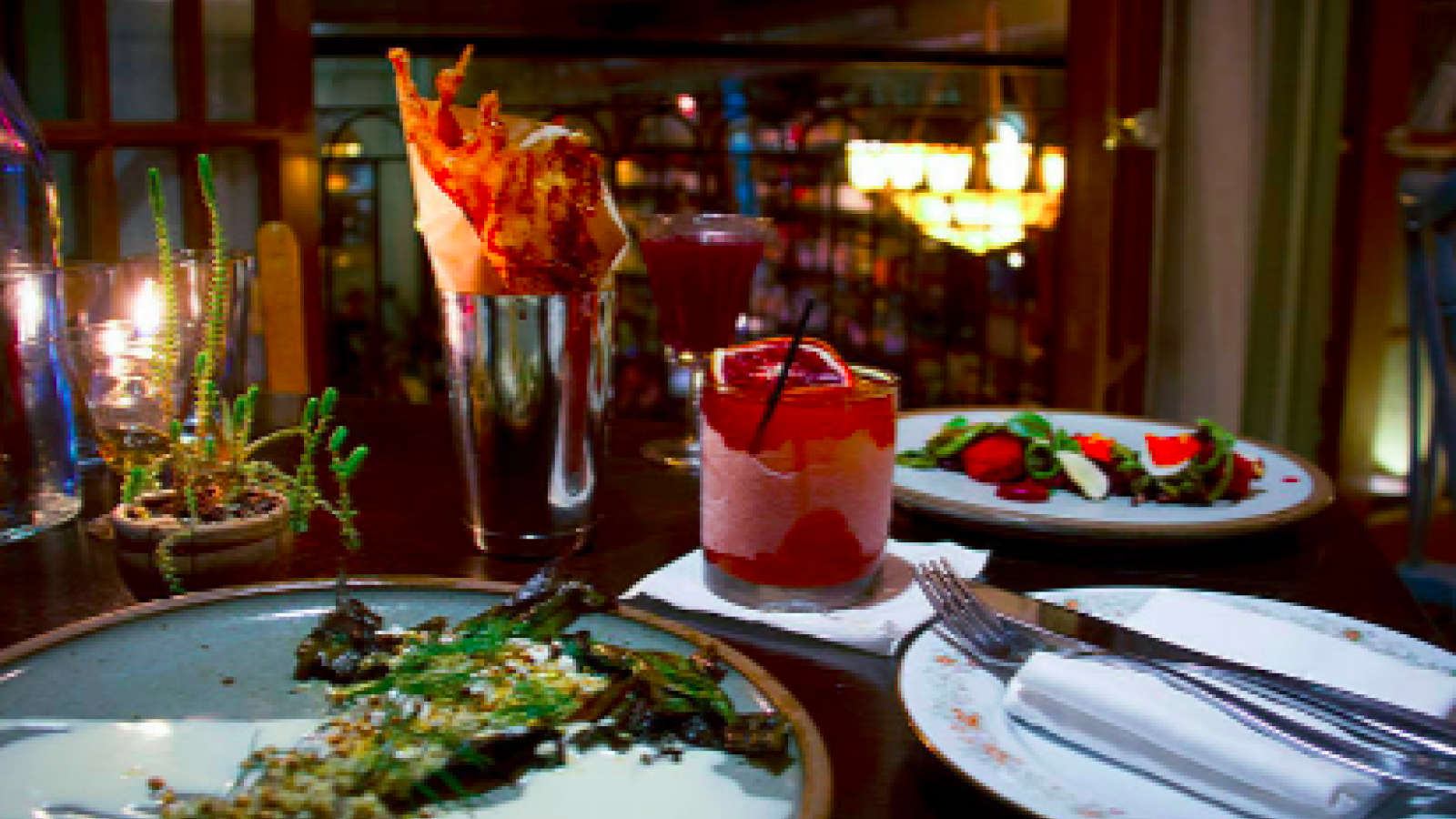 What to serve with a perfectly balanced cocktail, made from the best liqueurs, homemade syrups, and farm fresh ingredients?
Food Inspiration went to Asheville, North Carolina. Asheville is a progressive city; it has more breweries per resident than any other town in the US, and farm-to-table cooking was a thing here long before it hit the mainstream. Not a week goes by without a hot new opening within walking distance. Good thing too, because Asheville cares little for calories.
The finest bites
At Sovereign Remedies you can find the finest bites to go with your cocktail until well after midnight. Crispy chicken skin or tender pig's ears, for example. Combine these with a Disco Inferno made from vodka, orange liqueur, and red beets. Before you leave, consider the pre-hangover cocktail with milk thistle and turmeric.
Exploding
Artisanal cocktails are exploding right now, as is the demand for proper food pairings to go with these high-end drinks.
Read the other hotspots at North Carolina in the new Food Inspiration Magazine: The Internet of Food.
Food Inspiration magazine
Trending articles