Sustainability challenge

Written by Redactie on Wednesday 12 November 2014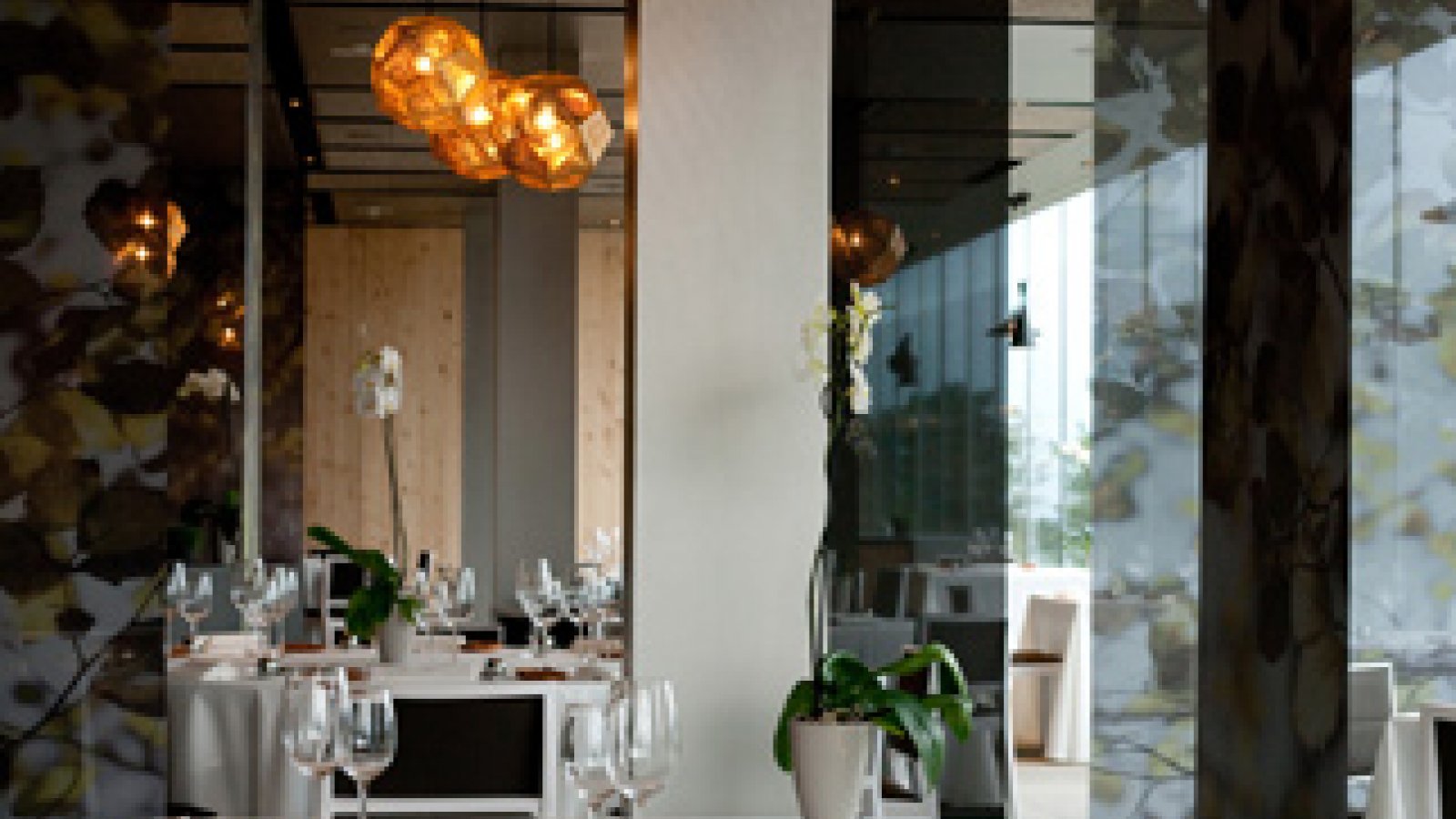 Simply being a good restaurant isn't enough nowadays. Meet restaurant Azurmendi!
Simply being a 'good' restaurant isn't enough nowadays. Restaurants also have to be sustainable, responsible, committed to using local ingredients and serving healthy food as well as being conscious of the world around it. And the trend continues. What will our restaurants look like in the future? Three star restaurant Azurmendi, run by chef Eneko Atxa, takes the lead in the sustainability challenge having won the Sustainable Restaurant Award in 2014.
Re-use
The building's atrium has an interior garden that ensures natural daylight in the kitchen.

All of the light is controlled by energy efficient equipment and recycled materials such as ceramic, plastic, glass and aluminum have been used throughout the building.

Local awareness
The restaurant's roof is one big vegetable and herb garden, part of which is covered with greenhouses.

A variety of the different ingredients used by Chef Eneko Atxa in his restaurant are cultivated in the garden above. He and his team work together with a Spanish research center that work to preserve historic and local vegetables. So far 36 varieties have been saved from extinction.

New energy
The façade and glass atrium are fitted with solar panels on the roof for energy. These panels also ensure that there is enough shade in the atrium during the summer.

The glass used in the façades improves energy saving. Similarly, there is no air-conditioning in the building but an air system that redistributes 100% natural air, ensuring healthy, fresh air.

Copy nature
The restaurant is half buried in the ground so as to waste less heat in the winter and to ensure that the premises stay cool during the summer.

To prevent temperatures indoors from rising too high in the summer, the restaurant uses overnight ventilation. In this way, cooler night time temperatures are maintained.
Read the article in the Foodtopia edition.
Food Inspiration magazine
Trending articles